Online whiteboard
Ziteboard pushes the online web whiteboard beyond a digitalized version of the same physical tool. Labeled as a collaboration tool, Ziteboard is all about sharing ideas and tracking progress on mostly visual projects – think brainstorming, mindmaping, or UX design. With a focus on visual projects, Ziteboard is an entire app that houses all your project, and allows for board management of the overall project, and specific tasks. Users can insert images and PDF documents directly onto a board, where others can draw, write, pin sticky notes and collaborate in a visual nature, for visual projects that require more than just a text based collaboration method, while still remaining content focused, and in real-time.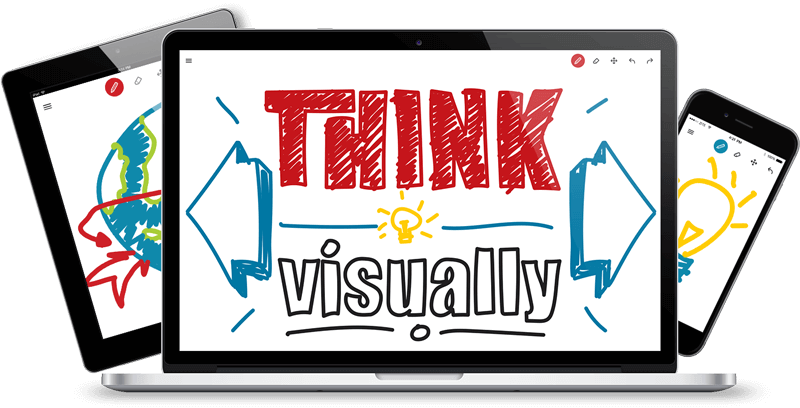 Visual content is the major focus on Ziteboard, so users can drag&drop PDF files, images and plain texts. This allows your content to be the main focus, and lets you draw and collaborate around the content.
Real-time collaboration means user presence, auto syncing, an integrated board, voice and video chat for quick conversations.
Sharing is super quick and incredibly secure with private boards and links, read only mode for guests to not mess up your beautiful collaboration. Zoom icons at the right hand side of the screen is to aid in quick navigation.
---