Codetober Spooky Time: October 30th 2017
Codetober Spooky Time
This very spooky CodePen Chicago event was partnered with Girl Develop It and hosted by Arelia, GDI members were encouraged to present their wonderful pens. Marvin Cespo, @mcespo, helped with the photography and documenting of presentations and a few presenters came dressed up in costume for a wonderful surprise :D
Presenters: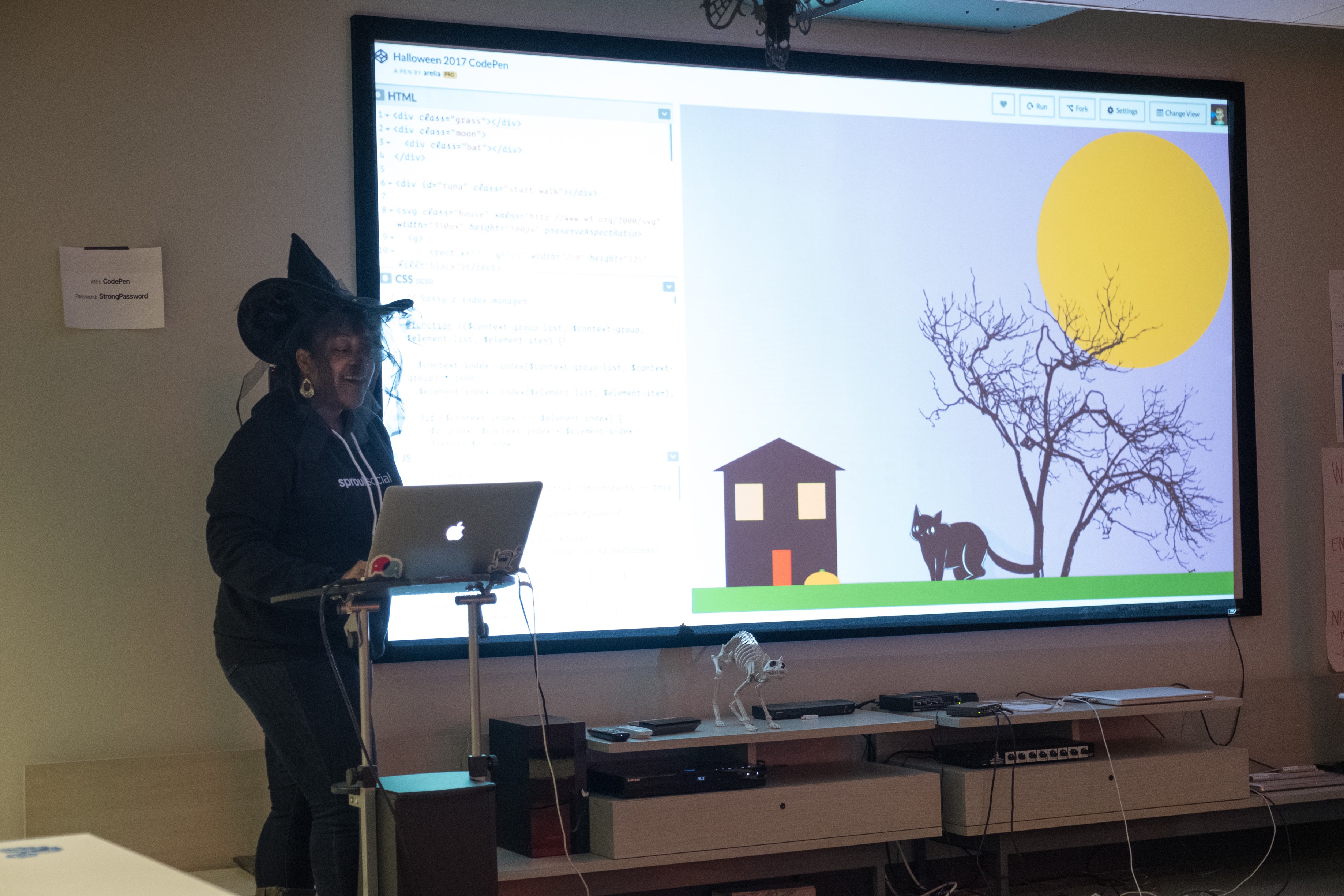 Arelia showed a wonderful sprite animation with z-index manager. Tuna the cat's sprite picks the keyframes through steps in the animation.
Stacy broke down the latest CSS Grid Layout and open type features while showing some new pumpkin fact, and one about Illinois being the largest producer :O
Jon showed us the Animation and Intersection Observer API that fires a callback when an element enters a specified position in the rendered DOM. Bats fly across the screen randomly and if they cross the vampire it reveals the hidden character.
Marvin Cespedes showed off his latest project after many proof of concepts using CodePen to test out latest of CSS Grid for Pixel Punch project.
Sean Codes created lighting effects around corners from one moving source and a stationary source all through a canvas element.
Circle Packing creates negative space that looks like large circles in a sea of randomly generated circles. I showed Particle Things last year but there were requests to present it again this year, wonder whyyy... :)
Brian Gu showing a starfield generator that recycles DOM nodes by resetting their animations after exiting the frame and talked about the memory issues of constructing new DOM elements instead of recycling.
Photos
The spoopy photo album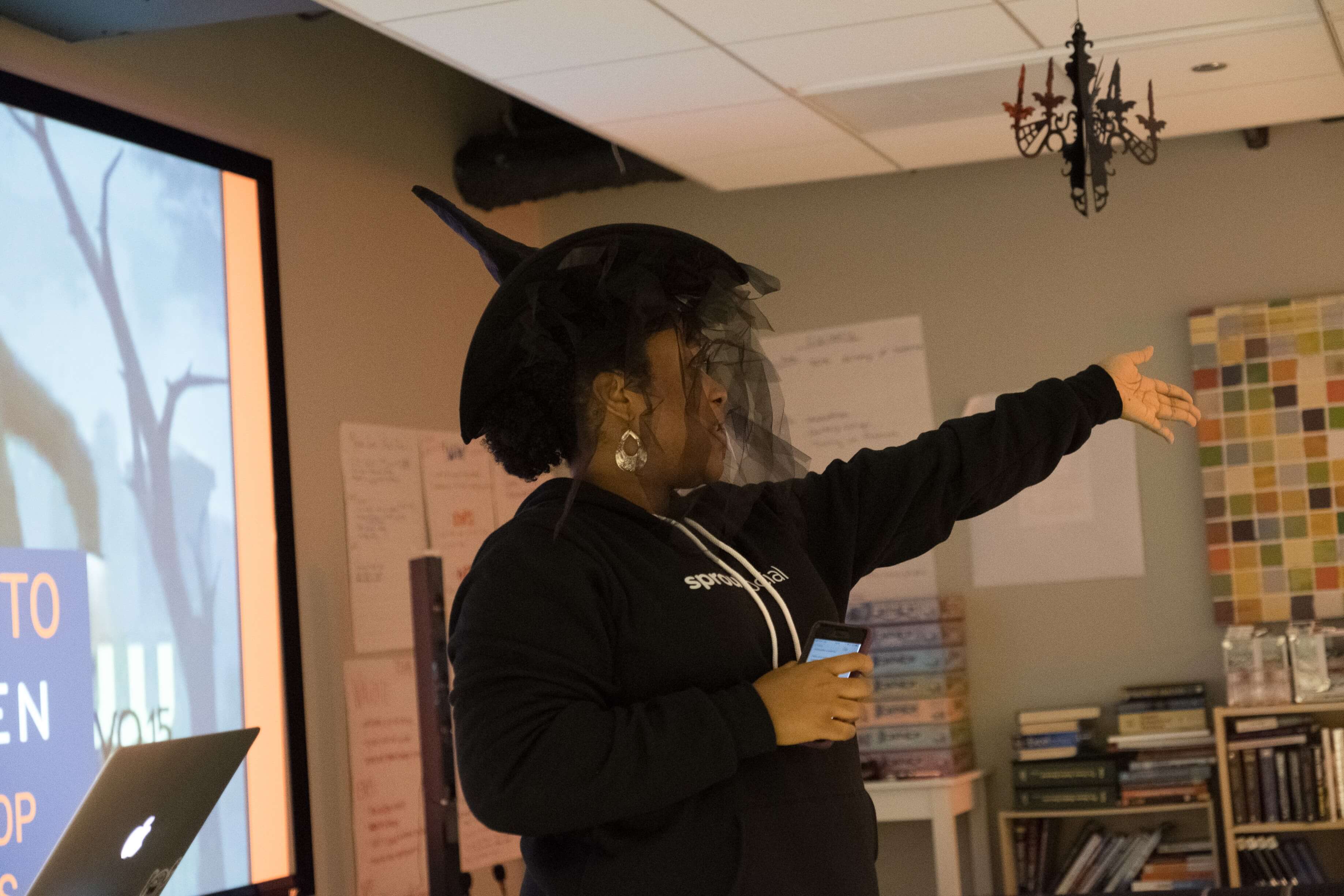 Thank you!
Thank you to Arelia for hosting and Girl Develop It members. A big thanks to Media Temple for sponsoring the food. Colt and Backstop Solutions for hosting us and providing beverages. Thanks to Austin for the Material Design Icon posters again and Marvin, our photographer, for an awesome job of documenting the event! Thanks to all of our presenters without you Show and Tell can't happen!
Food and beverages sponsored by Media Temple. Media Temple is also offering all attendees 20% off any web hosting for an entire year, using coupon code CODEPENMEETUP.
Please fill out this survey to help make CodePen Chicago a better experience :D
---